Posted by
admin7
on
July 21, 2017
The online business dictionary defines search engine optimization as the process of improving traffic to a given website by increasing the site's visibility in search engine results. It is the process of affecting the visibility of a website or a web page in a search engine's unpaid (organic) search results. The higher a page is ranked in search results and/or the more frequently a site appears in the search results list, the more visitors it will receive.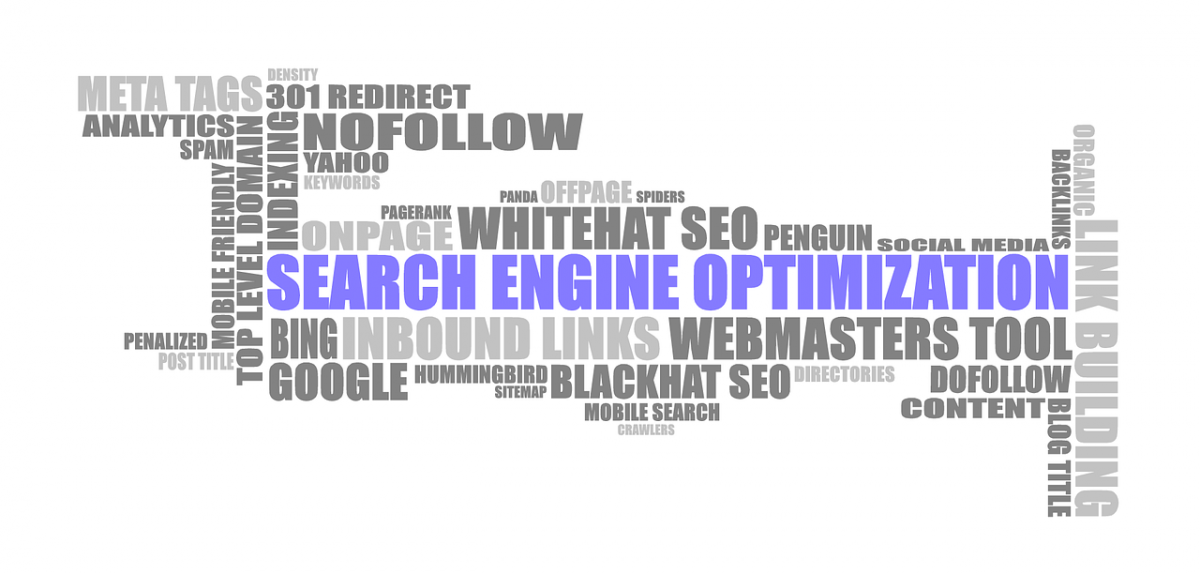 When visitors are searching for results, they typically browse through the first 1 to 3 pages of search engine results. These pages are prime real estate getting the most attention and visits.  If your website is ranked high and located on the first page, you can be sure of getting visitors. Website visitors typically only continue to additional search pages when they are doing extensive research or they are not able to find what they are looking for on the first couple of pages.
The Reality - Most Sites Are Not Optimized For Search Engines:  In today's world, there is a myriad of websites in existence with thousands of new sites built each day. The internet is awash with various web pages; content ranging from informational websites to blogs and wikis, e-business websites, fashion sites, social media sites etc. Most of these organizations/businesses do not put any or invest little time/effort in optimizing their websites for search engines.
Many of these sites have largely been put together by IT personnel who are not skilled in marketing or website optimization. Consequently, most sites are not optimized or any efforts towards optimization are ineffective.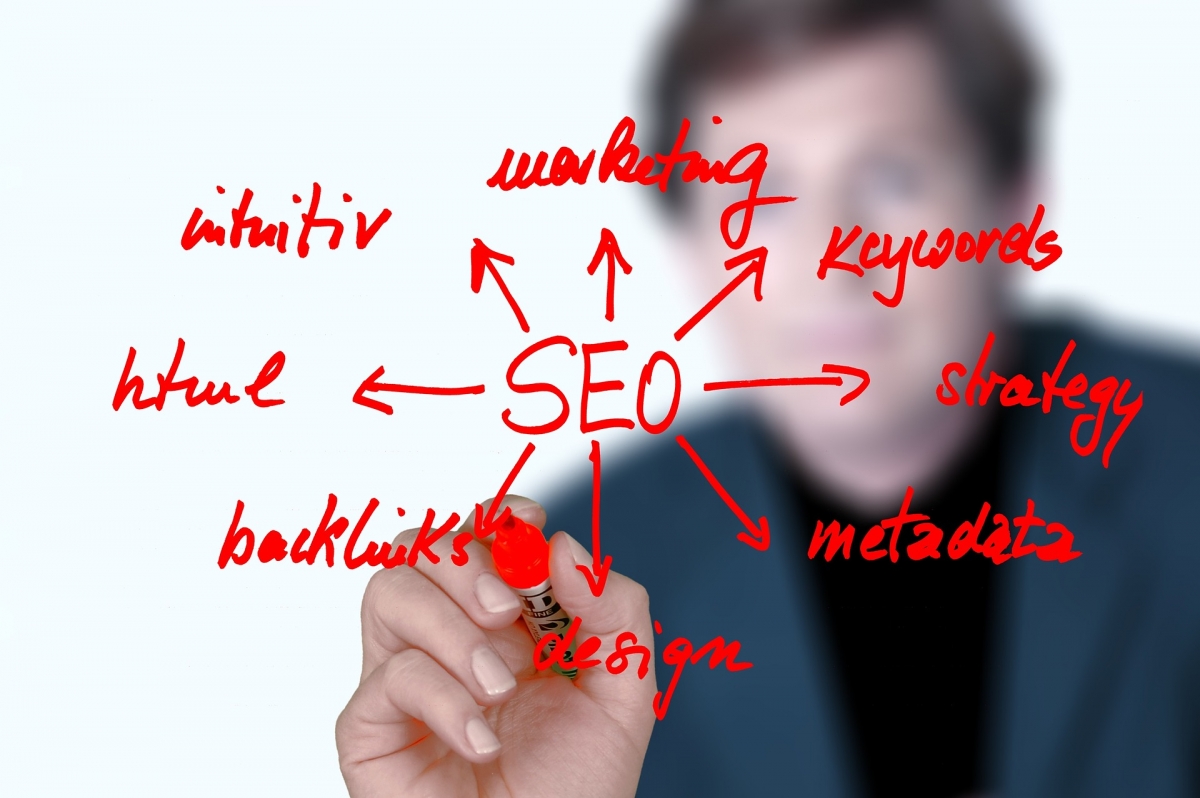 Needed - An Action Plan: For your site to rank well, there needs to be a clear, ongoing and intentional plan of action in place in place. This plan also needs to be periodically reviewed and adjustments made as necessary.  This is due to the dynamic nature of the internet and search engines in general.
Google is the world's top search engine. It handles more than half of all search traffic and utilizes more than 100 algorithms to track
and manage HTML content (called "on-page factors"), external profiles ("called off-page factors"), link architectures, popularity, and reputation, as well as PageRank calculation (a complex site voting system) and web bots.
Respect to The Search Engine Index: Spiders are programs (or automated scripts) that 'crawl' through the web looking for data. The content gathered from spidering search-friendly sites gets stored into huge databases (called the "index") on a powerful grid of network computers.
Google weighs these elements into an overall score, and if you have optimized well in all areas, you can and will rank well.  Rankings change over time as the relevance of pages is re-evaluated.  Search engines periodically change the relative value of factors that affect your page rank and relative placement in search engine results.  You could rank well at a given point in time and then find out after a few months that your position has changed.  With this in mind, it certainly makes sense to check your position for important keywords regularly.  You should implement a plan to maintain or improve your ranking. A failure to do so could result in a drop in your rankings.
Each search engine uses its own unique algorithm to rank and place pages.  Some sites that rank excellently in one search engine could possibly not do as well in the other.  There is no "one size fits all" approach.  That said, the two keys factors that you should consider with respect to search engine optimization are:
A: On-Page Optimization
On-page optimization refers to all measures that can be taken directly from the website to improve its position and what it ranks for in the search rankings. Individual web pages can be enhanced to rank higher and earn more relevant traffic in search engines. This is done via several measures that are outlined below.  Some of these items can be edited within your content management system or website editor - depending on the system that you are using.
Keyword Research
Begin With The End in Mind: Keyword development is vital and one of the first places to start. You should include in your site words and phrases that people are likely to use when searching for content. If you already have an existing site, you shoukd definitely go back, review and rewrite your content.
50% of searchers use key phrases with three words or longer.
30% use two words or longer.
13% use one word. (Jeff Bulas, 2011)
There are various tools that can help to identify what keywords and phrases to use:
Adword tool – Whilst this tool is primarily for placing ads in Google it is also useful for finding out what keywords will get the most attention in a search engine. For example, if you wanted to advertise an event on your website this would help you to choose which keywords to use for optimal presence.
Insights – Comparing your phrases and search terms with each other. E.g. – take five different key phrases and compare them to see what rating they get and who is currently using them and the volume of clicks that they get.
SEOBook keywords tool - estimated number of searches for a keyword and related keywords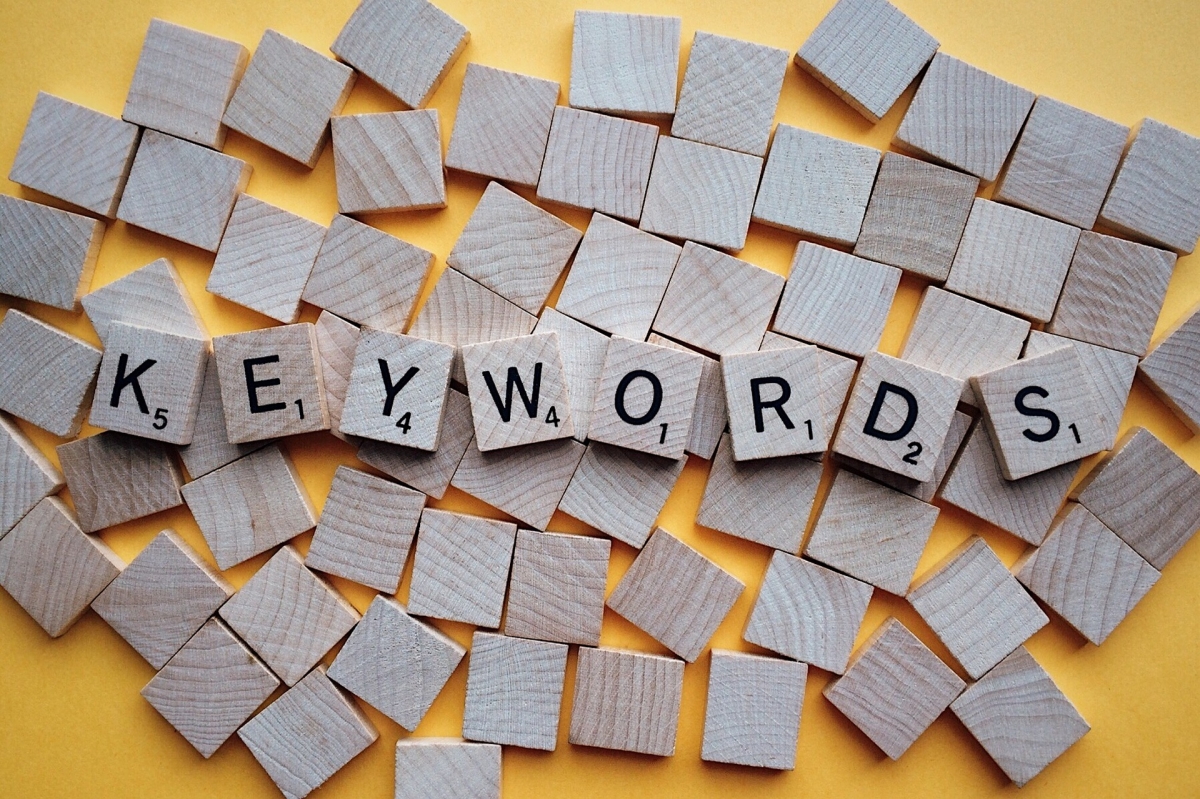 Keyword Placement
After choosing keywords, you need to find ensure that they are optimally located on the website. They should be placed in the following places on your web pages for maximal benefit.
​It is possible to have two to three keywords per page. Keywords used should be relevant to the rest of the content on the page.  They should be incorporated naturally into the content as part of the text flow/paragraph.  
The choice of the content management system, editor or tool used to create or build your website could affect the ease with which you can add/edit/make changes to the following elements. If you have not yet started a website or your website is in the early stages, it might be worthwhile to consider using a platform that will enable you to edit the following elements of your website. The long term gains from migrating to an excellent platform could be significant and well worth the trouble or expense.
Title Tag
A title tag is an HTML element that specifies the title of a web page. If it is a unique enough phrase, you could rank on page one for this alone. Keywords should be added as early as possible in the title.
 
Meta Tag
Meta tags are snippets of text that describe a page's content; the meta tags are not visible on the page itself, but only in the page's code. Meta tags are content descriptors that help tell search engines what a web page is about.  There are several meta tags including Description, Keywords etc.
 
Header Tags / Headings
Header tags are part of the HTML coding directly affecting the size of your text. Headings are defined with H1 to H6 tags. The H1 tag defines the most important heading on the page (usually the largest or boldest, too), whereas H6 indicates the lowest-level heading. You want to avoid thinking of headings as simply formatting for your pages: Headings carry a lot of weight with the search engines because they are for categorization, not cosmetics. If you are using a user-friendly, web-based, content management system, the process of applying headings is a lot easier.  Styles are usually predefined and you can apply a heading simply by highlighting the text and then choosing a drop down to select the desired heading.

Search engines pay special attention to the words in your headings because they expect headings to include clues to the page's main topics. You definitely want to include the page's keywords inside header tags.

Header tags also provide your pages with an outline, with the heading defining the paragraph that follows. They outline how your page is structured and they organize the information. The H1 tag indicates your most important topic, and the other H# tags create subtopics.
 

Body Content
This refers to the main content of the website. One of the goals of search engines is to identify, rank and display links to websites that have quality content relative to search terms.  This means that the more content that you can share that is related to your cause and search terms, the higher your website will rank - meaning it will be more easily found.

Sharing quality, varied and consistent content works very much in your favor as it showcases the impact that you are making. Your pages should have valuable and readable content. If you have optimized for search engines only and no users stick around your website, you have not been successful.

The body section includes:

Text Content: This content should match the keywords on your site. With this in mind, let's define and distinguish 3 major types of pages on your site:
a) Primary Pages: These pages should be well developed and carefully thought through. As they are linked from the main navigation, they will be very accessible to search engines and you should try to ensure that these pages rank well in search engines.
b) Secondary Pages: These pages are supporting pages that provide additional content that is complementary to the primary pages. These pages are often linked from the primary pages.
c) Project Update Pages - These pages provide updates from the field on the projects or programs. The text volume on these pages vary, depending on the available content received. The number of these updates could make up for the limited content on each page. Adding content consistent offers a couple noteworthy benefits.
In this day and age, there are tens of thousands of new organizations formed each year. Many of them fade out in a couple years.  One of the concerns that people often raise is that organizations fail to provide adequate updates showing how funds are being used. Adding regular updates provides an assurance to donors that you are actively and consistently making an impact.  This content will encourage site visitors to stay longer on your site.  It will also help you build a connection with prospective donors.  
Additionally, when you add content consistently, this indicates to search engines that your site is a reliable, consistent source and can be counted on for fresh information. Volume and freshness of content both act in your favor and help overall ranking.
Bold Text
Include bolded keywords that match your topic/theme on the page.
 
Text Links
Ideally, your page should contain links to other pages within your site and as relevant, links to other established websites with higher authority. Links can help to create popularity and reputation around keywords. Linking to internal pages helps users find related content. External, outbound links could be to partners, sources of statistics (such as the United Nations etc.). The importance of links is further discussed below.
 
Alt Tags and Images
Images serve as more than eye-candy for visitors.  They should be engaging and relevant to the keywords. Where necessary, update images that are not visually captivating. Ideally, images should be added with tags that describe the image content. Tag descriptors are useful to search engines and also for visually impaired people that are using screen readers. The major search engines display images as part of their image search results and this could help bring users to your site.
 
Domain Name
Your domain name should ideally be one that reflects the name of the organization.  Use keywords in an easy-to-remember domain. Google recognizes aged domains that have been in existence for years. This helps to establish credibility and improves ranking.
 
Page URLs
Most content management systems support a naming structure that is search-engine friendly.  For example, a page will automatically be named using words in the title of the page.  This additionally helps to indicate to search engines the content or keywords available on the page - and aids ranking.
 
B: Off-Page Optimization
Off-page SEO has to do with on increasing the authority of your domain through getting links from other websites.  The number and quality of links that point to your website will boost your ranking. The outside links have an effect similar to people referring others to your website or organization. So having a large quantity, quality, and recent links all help to boost ranking.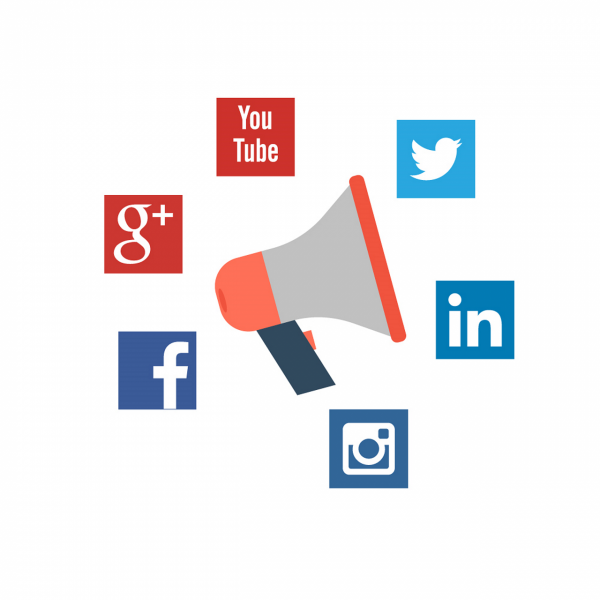 Reciprocal links can be obtained through participation in link exchanges - where site administrators contact each other exchange links. One-way links - when other sites link to your pages are typically more effective than outbound and reciprocal ones. Whenever possible, ask other organizations and businesses that you work with to place a link on their website, pointing to your site. If possible, consider also writing blog articles that can be shared on other sites. A range of other ideas to get backlinks are listed here.
The following 2 subcategories fall under Off-Page SEO as they have to do with content and links on external websites.
Video Marketing
You can also increase your search engine visibility by improving your brand's visibility on search engine video results page. An effective tactic is to produce useful videos and upload them to your YouTube Channel. Videos should be added with relevant, keyword-rich title and tags - and a link to a page on your website. YouTube is owned by Google and is considered one of the largest search engines in the world. Video results are often shown within the text search on Google.com.
Social Media
In this day and age, people are spending increasing time on social media sites - Facebook, Twitter etc.  While it is impractical to try to be on all sites, you should plan to have a presence on at least Facebook and Twitter. Adding links on these sites will help to drive traffic to your site and boost your search engine ranking.  Sharing of links to your website by social media followers/fans will also help boost your off-page score/ranking.
Combining On-Page and Off-Page Research
Learning From Your Competition
Find out what the competition is doing. Type in your search term into a search engine and locate three to five of the top results. Look closely at these sites and see what they are doing in the HTML (on-page) and linking (off-page) areas. These sites are ranking well - so you can definitely learn from them and improve your results by observing what they are doing.
---
References
PBOs, NPOs and NPCs | Lexology. (2015). Lexology.com. Retrieved from http://www.lexology.com/library/detail.aspx?g=0fc85774-b458-4da1-813e-a181de4b082a 
What is a non-profit organization (NPO)? definition and meaning. (2017). BusinessDictionary.com. Retrieved from http://www.businessdictionary.com/definition/non-profit-organization-NPO.html
What is search engine optimization? definition and meaning. (2017). BusinessDictionary.com. Retrieved from http://www.businessdictionary.com/definition/search-engine-optimization.html
STATS | Google Annual Search Statistics – Statistic Brain. (n.d.). Retrieved from http://www.statisticbrain.com/google-searches/
Increasing the visibility of your website (SEO) | Imperial College London. (n.d.). Retrieved from https://www.imperial.ac.uk/staff/tools-and-reference/web-guide/training-and-events/materials/seo/
14 Tips for Hiring a Search Engine Marketing Firm That Rocks. (n.d.). Retrieved from http://www.algocentric.ca/2017/06/hiring-search-engine-marketing-firm/
How To Increase Search Engine VIsibility | Moz Q&A | Moz. (n.d.). Retrieved from https://moz.com/community/q/how-to-increase-search-engine-visibility
34 Actionable SEO Tips to Increase Your Search Engine Visibility – Optixor. (n.d.). Retrieved from https://optixor.com/actionable-seo-tips-to-increase-your-search-engine-visibility/
Learn how to rank number 1 for competitive terms - Listen to episode 349 of Marketing School - Retrieved from http://neilpatel.com/podcast/
On-Page vs Off-Page SEO: What's the Difference? Retrieved from http://www.digitalthirdcoast.net/blog/on-page-off-page-seo-difference