Posted by
admin7
on
February 14, 2016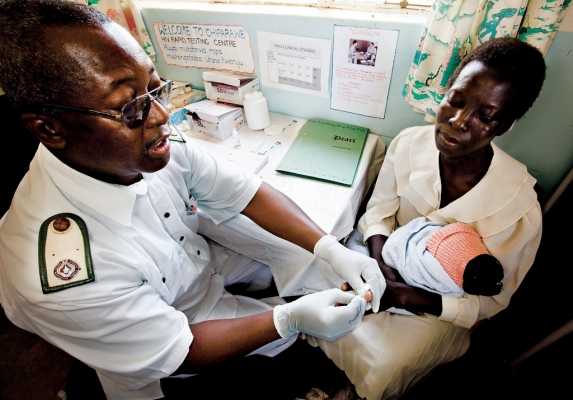 Africa has not been left behind in the technological transformation that is sweeping through the globe.  The healthcare sector in Africa has witnessed the advent of devices, applications, and data - connecting patients and healthcare givers in a secure and seamless way.
This technological transformation is increasing efficiency and providing improved outcomes in the healthcare continuum.  It is enabling the collection and the integration of healthcare data in the most meaningful way.  This goes beyond the episodic notes made by doctors during hospitals visits.
Technology Increases Efficiency Through Expanding Healthcare Access and Empowering The Population 
Africa's rural and semi-urban areas present healthcare challenges as many die from treatable and preventable health complications. For example, the women in rural areas die during childbirth complications. A majority of these complications can be handled with the deployment of basic imaging innovation; however, such innovations are not frequently available. This requires use of ultrasound services, which are critical in a routine clinical diagnosis and monitoring during a pregnancy. However, these services are not offered during delivery in many public primary healthcare facilities or not consistently available.
There have been efforts such as Mashavu and Imaging the World that have led to innovative mHealth services relying on technological connectivity. Through the use of mobile phone applications, midwives are able to collect data from physical examinations and carryout tests at nursing clinics or at the home of mothers. The data is then sent to remote gynecologists or obstetricians. In the event of a high-risk pregnancy, the mother-to-be can then be referred to an appropriate medical service to get adequate and immediate healthcare help.
In response to the dire need for better healthcare in rural areas, a number of public-private partnerships are now innovatively harnessing resources. In Kenya, one such approach is the formation of Community Life Center that has resorted to using purified water that is powered by solar energy.  LED lighting is enabling longer opening hours. The equipment at these facilities allow for diagnosis, monitoring, and triage. The mothers-to-be have access to antenatal testing. The availability of refrigeration facilities also means that vaccines can be preserved for longer.
ICT and Healthcare
Remote diagnosis and screening are integral part of extending healthcare services in Africa to rural areas. This approach allows people in far-flung rural areas to get access to much needed specialist experts in healthcare (who are otherwise are not available locally). This gives an opportunity to healthcare givers to provide treatment to patients from dedicated centers in most cost effective way.
Connected Healthcare 
Technology in Africa that is based on Internet of Things is improving the quality of life in Africa and this is slowly but surely spreading into the rural areas. Connected healthcare systems are assisting healthcare givers to work together in more effective and efficient way. Data is being increasingly shared seamlessly by all the systems - enabling clinicians to coordinate and inform patients with the right information and treatment plans.  
Need: On-Going Innovation and Practical Application
There is an on-going need for innovative solutions and the practical application of lessons learned elsewhere.  Solutions need to be durable and birthed out of a good comprehension of local dynamics. This includes an understanding of and insight into culture, thinking patterns and mentality.  
There is light...
There are many more hurdles to overcome to ensure consistent and quality care.  There is still much work to be done.  More innovation is needed.  Thankfully, progress is being made daily.  Small miracles consistently.  There is light at the end of the proverbial tunnel. A brighter future is ahead.
Image source: https://flic.kr/p/8TUEm5
Additional Reading:
https://www.technologyreview.com/s/519041/how-cell-phones-are-transforming-health-care-in-africa/
http://healthmarketinnovations.org/program/mashavu-networked-health-solutions-developing-world