Posted by
admin7
on
August 19, 2011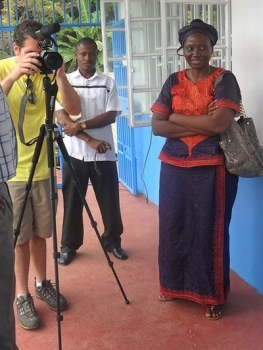 Many people are seeking opportunities to volunteer either in their community through some non-profit organization or possibly through their church. Although volunteering is quite an altruistic endeavor, there are certain tips you should follow in order to make the experience as productive and pleasurable as possible including:
1.       Do A Little Research About Issues And Causes That Are Important To You
Like almost any activity in life, if you lack a certain amount of passion about the subject matter or issue, you may not be as productive as possible when giving of a great deal of your time. You may already be associated with an organization where you already donate money. I believe this may be a good place to start your physical volunteering. In the event you cannot find a group or organization, why not consider starting one yourself? It could be as simple as getting a group of people together and contacting your local road department about cleaning up a section of a specific street in your own town. Or, perhaps you can get together a group that can adopt as a project an elderly person in the neighborhood for whom you can do chores and help maintain their house and property. You can form some type of advocacy group that can address a particular issue in your neighborhood that your efforts can highlight bringing the issue to the attention of local authorities soliciting some sort of resolving action.
2.       Do A Self Skills Assessment
If you're the kind of person that has a knack for teaching, or you just like being with people, look for volunteer opportunities that can incorporate your own personality traits sharing your knowledge with others. This could be as simple as volunteering to help young students learn to read or, maybe, getting involved in an adult literacy program. Sometimes there are volunteer positions requiring people to have specific skills such as being computer literate. Take a look at possible opportunities to actually do something similar to what you do during your own daily employment. Maybe something you are involved in as a hobby can also be an idea for volunteering your time. If you look for volunteer activities that already incorporate the education and skills you've already acquired, there will be little preparation needed for you to successfully complete such an assignment.
3.       Learning Something New.
Sometimes accepting a volunteer opportunity allows an individual to gain new skills and learn new things about different situations. Therefore, if you have an adventurous soul, like I do, you may want to look for an opportunity that will either teach you something or add to your existing skill sets. For example, you might want to volunteer for a non-profit organization where you will be reading, writing and editing copy for a periodic newsletter. This will help develop your grammar and writing skills. Another opportunity might present itself for you to learn about something new, for example, taking on the assignment of being a tour guide for a local museum. Obviously, you'll need to familiarize yourself with the exhibits before you can actually explain them to the visitors. There are quite a few non-profit organizations that offer top-notch training programs that prepare their volunteers to take on assignments where they are learning something new.
4.       Be A Little Selfish.
Volunteering can also be about you. Consider combining your own life goals with that of the organization for which you wish to volunteer. A good example might be if you are seeking to shed some unwanted pounds, pick some type of active opportunity such as helping the elderly person described above maintain their home and property. Working with children typically requires a person to be active most of the time, making this a good choice as well. Other ideas include possibly working at a kitchen ministry where you may learn how to improve your cooking skills.
5.       Schedule Your Commitment Comfortably.
One area that typically kills the volunteer spirit in individuals is when a person over-commits their time to a specific cause or organization. I've seen this happen time and time again. What appears to be a selfless attempt to help out as much as possible turns out to be nothing but frustration for loved ones seeking your time while you possibly overextend yourself both physically and mentally becoming exhausted. Eventually this does nothing but short change the group that you're trying to help or make you possibly neglect your own employment duties. I think it is always a great idea to start out with a limited amount of time commitment as a short-term "look and see" to determine if this amount fits into your hectic life, or you may find you possibly are in a position to donate some more hours. I believe it's always better to begin slowly rather than take upon a commitment of time that you cannot realistically fulfill.
6.       You May Have To Interview For The Position
Although there are many charitable organizations that are eager to locate qualified volunteer assistance, all have to be quite careful about screening any individuals wishing to donate their time to the group. Therefore, you may be asked to fill out what is typically like a job application and submit to a personal interview. Many groups are required by law to do extensive background checks, especially organizations that deliver services to children. They are not only doing this type of check for safety purposes, but they want to find the correct volunteers that have interests matching that of the organization. Be prepared to experience some personal scrutiny, because the group is just trying to make sure a specific volunteer is the correct fit.
7.       Make It A Family Affair
Consider involving your entire family in a volunteer opportunity that suits all members. This is an incredible way to introduce children to the act of "giving." Not only will parents benefit from exposing children to sharing with others, but volunteering together can bring the family closer. In addition to teaching young children the value of giving of their own time and effort, volunteering can also help develop welcome life skills and create cherished memories that they will carry with them all their lives.
 When you bring your personality, sense of humor and loving heart to a volunteer activity that you combine with enthusiastic passion, what you actually give will be returned to you immeasurably.  Many volunteer opportunities can be found on www.volunteermatch.org.  Opportunities specific to Develop Africa can be found here - http://www.volunteermatch.org/search/org58532.jsp.